Test Tenderize (🥩, 🔨)— Earn your POAP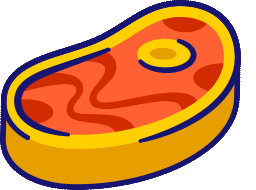 Mar 11, 2022 • 3 min read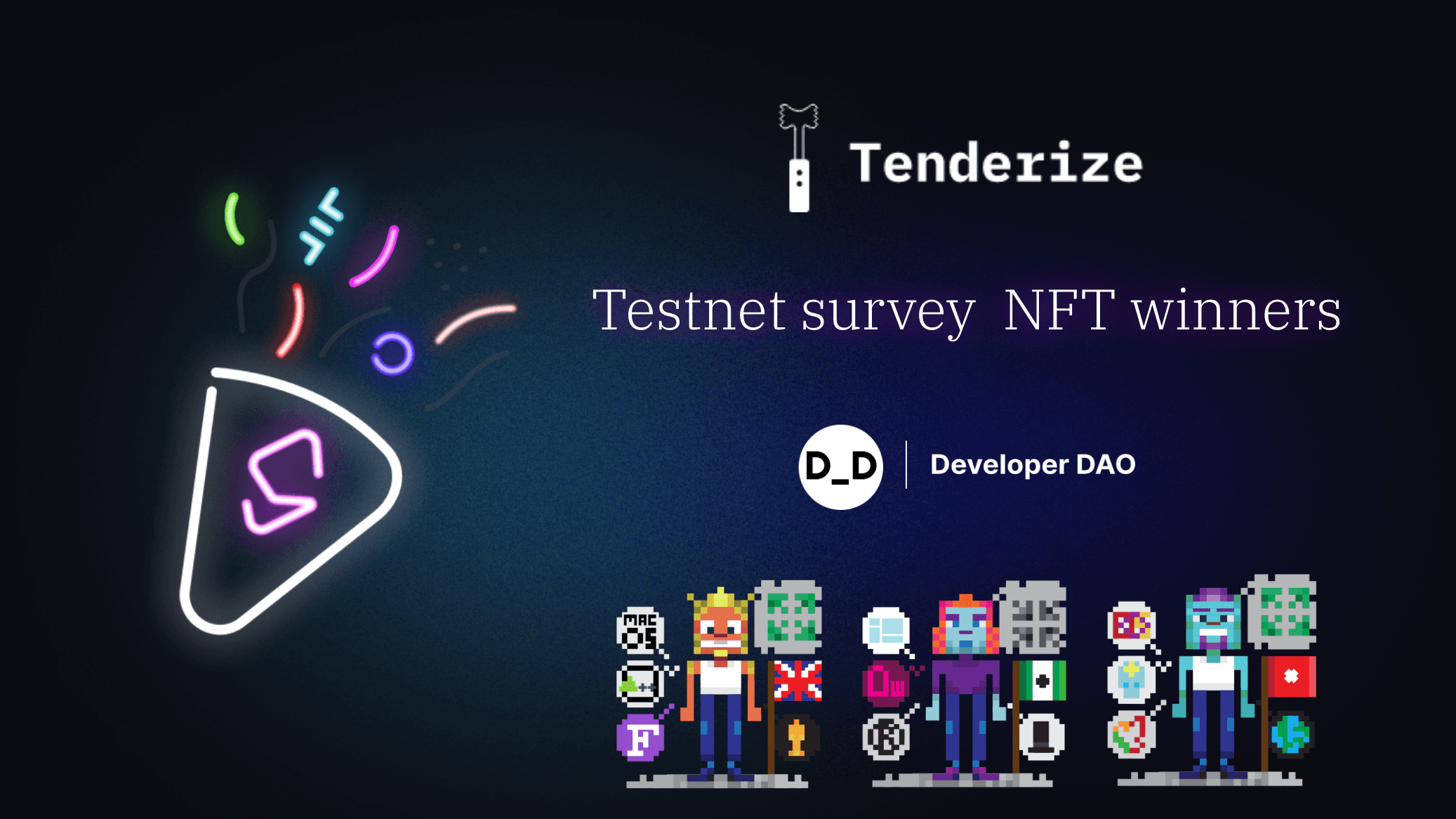 Late last year, we unveiled the Tenderize liquid staking protocol along with our mission of building the missing piece of infrastructure that bridges DeFi with web3 middleware protocols.
https://blog.tenderize.me/tenderize-connecting-web3-with-defi/
With the first audit for the protocol underway, it's time to release our latest test network iteration which contains bug fixes and feature changes that were much requested by the community.
Go check it out and tenderize some $LPT, $GRT, $AUDIO or $MATIC at https://testnet.tenderize.me, you'll be automatically eligible to earn a nice POAP that shows your early contribution to the community (we will drop it to the address you used in the application).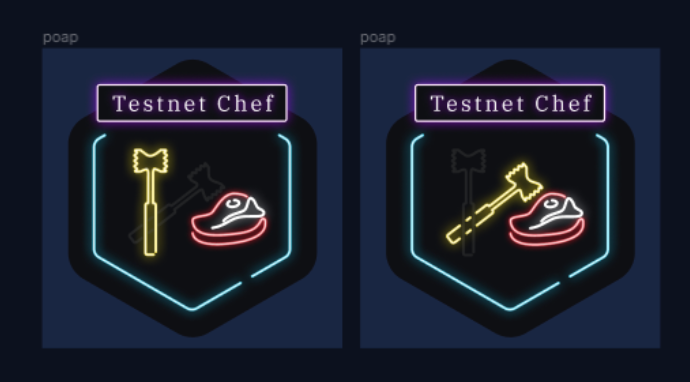 By Buidlers For Buidlers
To celebrate our new testnet and our first audit we are giving away three Developer Dao NFTs to aspiring web3 developers that will grant you membership to the DAO. These NFTs are original mints and are worth about $450 each.
All you have to do is test out our application and fill out the Feedback Survey you can find here: https://forms.gle/SUuCpjiisEECNySi7.
👨‍🔬 Testnet V2 — What's New ?
New contracts have been deployed which are also undergoing an external audit as we speak. This deployment will be pretty close to what will be on mainnet.
We've also been listening to our community, shipping new features, going Multi-chain and ensuring security of the Tenderize protocol.
Listening to Feedback
We've been listening to user feedback in our Discord — the new testnet version will include support for signature based token approvals and a couple of reported application issues have been fixed. We've also slightly polished the visuals to match the landing page vibes.
Multi-Chain UX
With the move of the Livepeer protocol from Ethereum Mainnet to Arbitrum, our hand was forced to include a multi-chain experience into our application. The UX had to be easy and clear so users wouldn't interact with assets on the wrong chains. Within a few days the team settled on what the UX should look like and integrated it in the application.
Ensuring Security
Additionally we've been working hard to deliver you a safe and secure protocol. In the last two months, we've identified some small bugs during our internal audit process. These have all been fixed before we shipped the project off to its external audit.
Reduce Costs
We've reduced the overall complexity of our contracts which makes a bunch of interactions a little bit cheaper. The reduction in complexity is also a step in our direction of standardizing liquid staking vaults through an Ethereum Improvement Proposal.
TenderSwap
TenderSwap is a StableSwap implementation originally created and made popular by Curve.fi. StableSwap allows better capital efficiency and less slippage for trades on tokens that (should) trade 1:1.
TenderSwap is the first and only AMM solution that natively supports rebasing tokens such as our tenderToken derivatives, sOHM, Lido's stETH, … without having to jump through additional hoops such as wrapping your tokens.
🚀 Mainnet Launch Expectations
With the internal and external audit underway we are expecting to launch on Mainnet within 2 weeks after completion. **If everything goes well we'll be launching early April, right after the team returns from ETHDubai.**
Meet us in 🇦🇪 Dubai and 🇳🇱 Amsterdam
Come talk to us! Tenderize team members will be at ETHDubai from the 29th to the 31st of March and at Devconnect and ETHAmsterdam between the 18th and 25th of April.
👋 Join the Tenderize Community
The Tenderize close band of passionate community members can be found on our Discord! If you have any questions, you can find team members or other community members to help you. Announcements are made on both our Discord and Twitter which are here:
Alpha in your inbox,

Subscribe now!
Subscribe to our newsletter and receive exclusive insights and be the first to know about new releases.
We will never spam you.
© Tenderize Labs Ltd. 2023